My 5 Day/4 Night Liveaboard trip on Reef Encounter was awesome!
Trip Review By: Jozef Klim
Staff Service - 5 out of 5
Reef Quality - 5 out of 5
Value For Money - 5 out of 5
Overall Rating - 5 out of 5
After researching the Web to find the best option for me to Scuba Dive at the Great Barrier Reef I found Cairns Dive Adventures Website. www.cairnsdiveadventures.com.au
I was more than happy to take advantage of their Tour Finder option: What is the best Cairns Reef tour for you? (cairnsdiveadventures.com.au) and would recommend this option to everybody who wants to find the best tour.
I would even say that it exceeded my expectations, the service was second to none and the recommended trip (Reef Encounter – Liveaboard Trips – 5 Day/4 Night – Stateroom TWIN Cert Diver) well-matched my needs and my budget.
There was no extra cost to book through Cairns Dive Adventure and part of the package was a free Olympus underwater camera hire, and most importantly it came with Clint's (Sales Manager at Cairns Dive Adventures) service with a smile and professional advice about the trip and underwater photography.
I would be more than happy to recommend Cairns Dive Adventure service to anyone.
I am sure their dedicated team of local divers would be able to apply their extensive knowledge of the Great Barrier Reef and help you, regardless of your diving or snorkeling experience, to choose the best possible trip for you, so you have a wonderful and full of memories time of your life.
My 5 Day/4 Night Liveaboard trip on Reef Encounter was awesome!
The staff and their professionalism often exceeded expectations.
The Scuba Diving equipment was a first class quality and the Instructors and Diving Masters were only happy to help you with any questions or any problems you could have.
This made my Scuba Diving experience on Reef Encounter very safe and enjoyable.
Thank you very much to both, Cairns Dive Adventures and Reef Encounter, for an absolutely fantastic, with an extremely strong focus on the safety, Scuba diving on the Great Barrier Reef.
Let me please finish my feedback with a quote; "I'll be back" ?
Warm regards
Jozef
February 15, 2021
/
Comments Off

on My 5 Day/4 Night Liveaboard trip on Reef Encounter was awesome!
Reef Encounter offers 2-3-4 day trips from Cairns to the Great Barrier Reef. Suitable for snorkelers and divers: options for all budgets and itineraries.
Click the links below to find out more.
Can't decide? We have personally been on every Cairns reef and diving trip. We can help you choose the best tour, to suit your experience and budget.
FREE UNDERWATER CAMERA HIRE*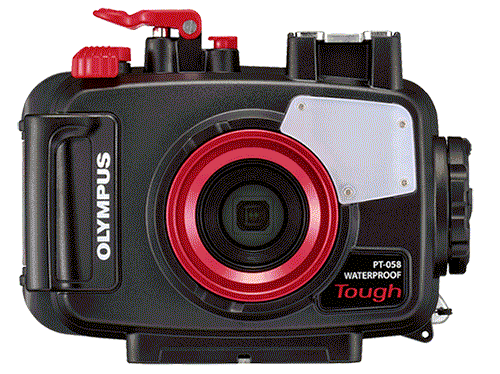 Spend over $550.00 AUD on your Great Barrier Reef tour with us and receive the latest Digital Underwater Camera Hire. Take amazing High-Resolution images and 1080 HD Video.
Not available for any tours to the Islands as fine white sand damages the seals on the cameras and makes them leak!
You need to come into our shop located on the Cairns Esplanade the day before departure to pick up the camera before 5:30 pm. You also need to supply your own SD Camera Card and drop the camera off back at our shop before 5:30pm.
Please Remember there is no other way to collect our cameras! All passengers must come into our shop the day before departure day before 5:30 pm.