Mike Ball – Spoilsport – Cod Hole Review
Cairns Dive Adventures Trip Review
Mike Ball Dive Expeditions offers fabulous liveaboard dive trips to the Ribbon Reefs (including Cod Hole) and Coral Sea. These trips are suited to all levels of divers, but experienced divers will really appreciate the option of diving solo, longer and deeper than other trips. Spoilsport has an excellent floor plan for divers and a...
Mike Ball – Spoilsport – Cod Hole Review
Mike Ball Dive Expeditions' 3 night Fly / Dive Cod Hole trip is a fantastic way to experience the Great Barrier Reef's Ribbon Reefs and world famous Cod Hole. Spoilsport is a great liveaboard dive boat with a friendly crew of 11 serving up good meals, keeping the cabins tidy and above all, providing brilliant, diving advice and briefings. This trip includes a scenic flight from Cairns to Lizard Island and up to 12 dives, including 2 night dives.
Diving the Ribbon Reefs north of Cooktown is truly an amazing experience. Exploring an untouched underwater wilderness with amazing marine life and coral formations will leave you speechless and provide memories that will last a lifetime.
Spoilsport has won many awards as Australia's best liveaboard dive boat and it's little wonder why. Mike Ball has been running liveaboard dive trips to the Great Barrier Reef and Coral Sea for over 30 years. Each of his boats have been custom designed and built to provide maximum diver comfort and convenience. This is his fourth boat: it is really well laid out for divers.
DAY 1. My three day dive adventure began with a 7am meet and greet at the Mike Ball head office on Lake Street. There were seven (7) guests checking in today and we all introduced ourselves while we completed our dive paperwork and transferred to the general aviation terminal, with the courtesy coach. The trip to the airport took around 10 minutes and on arrival at Hinterland Aviation, our hand luggage was weighed (there are weight restrictions for this flight) before we made our way to the departure lounge. The pilot gave a quick safety briefing, before we headed out to the tarmac and boarded the plane.
The flight departed on time at 8am. Taking off, we hugged the coastline until Cape Tribulation, then we headed out to sea and flew over Endeavour Reef and the Ribbon Reefs. The weather had started cloudy with passing showers. These intensified to rain squalls, so we gained altitude to make the flight more comfortable. As we approached Lizard Island the weather improved enough to get a great view and make landing comfortable.
Spoilsport's Trip Director Nick met us on Lizard Island's airport tarmac, clutching umbrellas and rain ponchos for the short walk down to the beach and tender transfer to the liveaboard boat. Spoilsport was anchored in Watson's Bay and already had four (4) passengers on board, who booked the 7-day trip: our group made the total number of guests on board equal 12.
Spoilsport is an impressive looking 30m (100ft) grey, twin hull vessel, designed to deliver maximum passenger comfort, in and out of the water. Jumping onboard, we were greeted by the crew and made our way upstairs to the lounge for further introductions.
Here we met Ricardo (Spoilsport's Host) and were offered a glass of chilled water or orange juice. There was also light refreshments available, including chips, dips, cheese platter, fruit and scones with butter and jam.
Settled in the lounge, Trip Director Nick introduced the crew of 11, which was comprised of: Skipper, First Mate, Engineer, Trip Director, Host, 3 Dive Instructors, Onboard Photographer and Videographer and 2 volunteer crew. The guests then introduced themselves, a mixture of certified divers (9) and snorkelers trying some introductory dives (3), hailing from around the world (Australia, France, Finland and the United States).
Introductions complete, it was time for briefings, covering everything from the boat, to safety features and procedures, the trip itinerary and of course, diving. The basic outline is the same as many other liveaboard dive trips: dive, eat and sleep. Each guest is provided with a complimentary water bottle and reminded of the importance of staying hydrated.
We then moved to the dive deck, where we were allocated our equipment and places. We completed gear set-up and individual interviews with Trip Director Nick, to best gauge each diver's experience and match up buddies (if necessary). He also outlined Spoilsport's dive rules and procedures, including dive safety, no time limit, no deeper than your previous limit, solo diving available, nitrox course available, and underwater photography course with onboard videographer Shae.
Travelling on my own for this trip (my wife was at home with our six-month old baby), I was buddied up with Miehail from Finland. Miehail is an experienced, reduced visibility diver, who was looking forward to some clear water visibility.
DAY 1: DIVE 1 – COD HOLE. Arriving at the Cod Hole conditions were a little rough, due to the northern- westerly wind direction, but Spoilsport's crew managed to find a secure mooring. As this was the first dive of the day / 3 day trip, all new diving guests (including me) dived with a Dive Instructor, who could check we were comfortable diving in these conditions and with this equipment. My buddy and I joined another guest and the Dive Master for this dive. Exploring the Cod Hole we saw a great array of marine life including a large maori wrasse, white-tip reef shark, pink anemone fish, diagonally-banded sweetlips and a flowery cod. Unfortunately, we did not see any of the giant Potato Cod on this dive, but others did, including the onboard videographer. Dive Times: 12:28pm – 1.25pm. Depth: 20m.
With the first dive of the day under our belts, it was time for lunch, a delicious buffet of different pizzas and salads. While we ate, conditions outside deteriorated and the Skipper made the decision to take Spoilsport and its guests to a seldom used dive site, on what is usually the windward side of reef on the bottom of Ribbon Reef number 10.
DAY 1: DIVE 2 – THE WILD SIDE. Spoilsport moored a few hundred meters from the dive location so the dive was made by tender drop-off and pick-up. Rolling over the side of the Achilles dive tender, I was pleasantly surprised to find myself on a coral wall teeming with life. I have always been amazed at the variety and quantity of fish I see diving on the Ribbon Reefs and this site was no exception! There were hundreds of glass fish, damsels and blue green chromis darting around the staghorn corals. Dive Times: 4.25pm – 5.45pm. Depth: 18m.
Back on Spoilsport there was an afternoon snack of muffins waiting for us. There was also the option of taking a night dive on The Wild Side before dinner. I decided not do this, but my buddy did and he reported seeing large trevally and red bass hunting the small bait fish.
The Asian Buffet dinner, with complimentary wine, was served at 8pm and followed by a delicious dessert of strawberry meringue stack. The guests got to know each other a little better, before retiring to their rooms to get some rest.
DAY 2. A continental breakfast of mixed cereals and fruit salad was served from 6.30am, while Spoilsport moved to a new dive location.
DAY 2: DIVE 3 – FISH MARKET. Fish Market is another rarely visited site, but with persisting unfavorable surface conditions, we were getting to see some different dive location on this trip. We started our day with a fairly deep wall dive, finding some huge gorgonian fans and moorish idols in the depths. Making our way up the wall we saw many fan corals, soft corals, feather stars and anemone fish. Moving into the shallows, we were greeted by a school of bumphead parrotfish and unicorn fish. Other fish seen on this dive include, but are not limited to: batfish, coral trout and large schools of fusiliers and sweetlips. Dive Times: 7.25am – 8.19am. Depth: 31m.
Climbing back on board Spoilsport we had worked up quite an appetite so enjoyed the hot breakfast (bacon, boiled eggs, baked beans, toast, juice, tea and coffee) that was waiting for us! Breakfast was served from 8.30am and while we ate and discussed our dive, the boat moved to its second location for the day.
DAY 2: DIVE 4 – ACROPOLIS. Acropolis is one of Mike Ball's more famous dive sites, well known for its large plate coral formations. Entering the water from the back deck, you could make out the whole reef and wall, which was just a short swim from the boat. Descending over the reef, the plate corals made an impressive introduction to the site, before we descended down to 28m. Moving up, we found a wonderful pressure point where a few meters out from the reef, the bigger fishing were launching raids on the smaller bait fish that ventured too far out. Due to wind, our visibility was variable on this dive but it was still an impressive site and experience. Dive Times: 10.40am – 11.43am. Depth: 28m.
Only a really short surface interval between dives this time, as we were keen to get back down and see some more of Acropolis, before Spoilsport moved on for the day. Basically we jumped on-board, got the tanks filled, changed the camera batteries and headed back down!
DAY 2: DIVE 5 – ACROPOLIS. I have always loved hanging around large schools of fish, just observing them and being in the water with them. With that in mind, we headed straight back to the pressure point and spent some quality time with the fish! This was a great experience. Highlights of the dive included seeing: amazing table and plate corals, huge schools of glass fish, trevally, barracuda and moorish idols. Dive Times: 12.55pm – 1.47pm. Depth: 23m.
Ticking Acropolis off my diving bucket list, I climbed aboard Spoilsport eager for lunch, which today was a Mexican Fiesta of tacos, burritos, spicy chicken wings and legs. While we feasted, the boat packed up and moved to a new dive location.
DAY 2: DIVE 6 – LIGHTHOUSE BOMMIE. Lighthouse Bommie takes its name from its large coral head which is shaped like, you guessed it, a lighthouse. This site acts as a beacon for fish life in the area, attracting a wide variety of species to its tower of coral. The bottom of the bommie is around 30 -35 meters and has an interesting mound you circumnavigate. The crew tells us they frequently see sharks and manta rays around here, so of course, this is straight where we headed once we entered the water. Unfortunately for us, no sharks and rays today. However, Lighthouse Bommie did not disappoint as a dive site, delivering an amazing array of marine life. Just some of the highlights included seeing: heaps of soft coral and sea fans, a resting green turtle, lionfish, anemone fish, coral trout. There was a safety line at the top of the bommie to use for your safety stop, this was handy as there was a little bit of a current and gave you the opportunity to just sit back, swinging in the water and watching the world go by. Dive Times: 3.52pm – 4.45pm. Depth: 23m.
Back on board I enjoyed a long hot shower and relaxed in the lounge with other guests. During this time the crew also did 'ship shop' with the chance to purchase some Mike Ball Dive Expeditions' shirts and assorted other paraphernalia.
DAY 2: DIVE 7 – LIGHTHOUSE BOMMIE – NIGHT DIVE. After our afternoon dive, a night dive on Lighthouse Bommie was not to be missed! Venturing down to the mound, we went looking for sharks, but again we came back empty handed: I'm sure they managed to stay just out of our torch beams. Night time always brings out the pelagic red bass and trevally, who are happy to hang with us, letting our torches illuminate the small fish that become their dinners. We also saw a few olive skinned sea snakes and our friend the turtle from the dive before. Dive Times: 6.45pm – 7.30pm. Depth: 28m.
Our day of diving ended with a delicious dinner served at 8pm, a choice of chicken and mushroom pie or fish and potato stack with presto. I had the chicken pie which was very nice. After dinner and dessert, it was time to head back to the cabin and dream about diving on Steve's Bommie in the morning. zzzzzzz.
DAY 3. I started the day excited!! Steve's Bommie is one of my favourite dive sites of all time and the sunshine was just an added bonus! After a quick first breakfast of cereal and fruit, it was too the dive deck to get ready to hit the water.
DAY 3: DIVE 8 – STEVE'S BOMMIE. Steve's Bommie is an isolated coral bommie, similar in some ways to Lighthouse Bommie, but with more marine life. Here, it's almost like all the fish from a large reef decided to head across the open water and move house: like this is the cool place to hang out. Jumping in the water at 7.25am, we headed down to find the plaque dedicated to Steve, who is a diver no longer with us, but who loved this site and is forever remembered here. Mission complete, we wound our way back up the bommie marveling at the marine life, including the almost invisible stonefish (thanks for pointing it out Shae!), wobbegong shark, lionfish, white-tip reef shark and jellyfish. The whole bommie was surrounded by layer upon layer of marine life, with the fish getting bigger and bigger as you moved away from the walls. A week before we had visited Melbourne Aquarium and with all the effort they make at aquarium, they could not even come close to replicating the amazing biodiversity found around this pinnacle. Arriving at the top of Steve's Bommie we met Nemo, who provided me with no fewer than 50 photos (sorry mate). Our dive was pure joy and the only thing better than the smell of breakfast when we emerged, was the fact that we were going to have another dive here after breakfast. Dive Times: 7.25am – 8.25am. Depth: 23m.
Time to recharge the batteries between dives! The wonderful onboard Chef had prepared another breakfast buffet of champions, including scrambled eggs and bacon, hot cakes with cream and fruit juice. Yum!
DAY 3: DIVE 9 – STEVE'S BOMMIE. I was having some Go-Pro camera issues, which I resolved while all of the other divers got into the water. Not to worry – last in means last out! We didn't go as deep on this dive, but focused on trying to see as many of the different types of fish as we could. We took our time, exploring the nooks and crannies that make-up this coral pinnacle. I saw a few nudibranchs that I've never seen before, took another look at the stonefish, and enjoyed the parrotfish, different types of anemone fish and goatfish. For the last 15-minutes we were the only two divers down there and just when you think you've seen all the fish there are, even more come out to play! Dive Times: 10.32am – 11.55am. Depth: 14m.
That was a big dive and it was definitely time to re-fill the tanks (mine and the air tanks!). Lunch today was an Italian theme, with pasta and chicken, again delicious fare coming from the Spoilsport galley. While we ate, the boat moved along the Ribbon Reefs to a new site.
DAY 3: DIVE 10 – FLARE POINT. Our last dive site of the trip was at Flare Point. Water entry was a tender drop-off, with a slow drift dive back along the reef wall. Highlights included seeing anemonefish, fan corals, giant clams, swim through caves, a whip gobbie, stingray, white-tip reef sharks and cuttlefish. We enjoyed a long dive, which ended with a tender pick-up and return to the boat. Dive Times: 1.45pm – 2.57pm. Depth: 14m.
There was time for another dive this afternoon, but I decided to opt out. Instead, I packed up my gear and started going through my photos to select my favorites, to enter in the on-board competition. Some divers enjoyed all 12 dives on offer, I did them all except the first night dive and this last dive, so I did 10 in total.
On the last night of the trip, we enjoyed a BBQ dinner (prawns, kangaroo steaks, sausages and salads) with a complimentary glass of champagne and a few beers. The crew thanked us for being excellent passengers and divers, while in reality these guys were amazing and never stopped trying to help us out, going out of their way to give us the best trip possible (mutual love fest really!).
During dinner all of the guest photos entered into the on-board photo competition were flashing through on the screen. Meal complete, it was time for Shae to announce the winners: I was lucky enough to take out first and second place, with Rod getting third for his picture of a coral trout.
Shea also showed the video of the trip. Both the video and professional photos are available to purchase and are highly recommended. After all this, I headed to bed and while I slept, Spoilsport made its way back to Cairns.
DAY 4. Waking up, we found ourselves in Trinity Inlet. A continental breakfast was served at 6.30am and guests had to settle up accounts (any extras incurred over the bar or by buying photos) before having some group photos taken. At 8am we disembarked Spoilsport with complimentary coach transfers taking everyone back to their accommodation.
THE VERDICT: Mike Ball Dive Expeditions offers fabulous liveaboard dive trips to the Ribbon Reefs (including Cod Hole) and Coral Sea. These trips are suited to all levels of divers, but experienced divers will really appreciate the option of diving solo, longer and deeper than other trips. Spoilsport has an excellent floor plan for divers and a spacious dive deck with good facilities for underwater photographers. Overall, a class operation guaranteed to please.
Visit the world famous Cod Hole, on the Great Barrier Reef's Ribbon Reefs with Mike Ball. 4 day / 3 night trip. Departs Monday. Up to 12 dives. Includes scenic flight Cairns - Lizard Island.
Click the links below to find out more.
Can't decide? We have personally been on every Cairns reef and diving trip. We can help you choose the best tour, to suit your experience and budget.
FREE UNDERWATER CAMERA HIRE*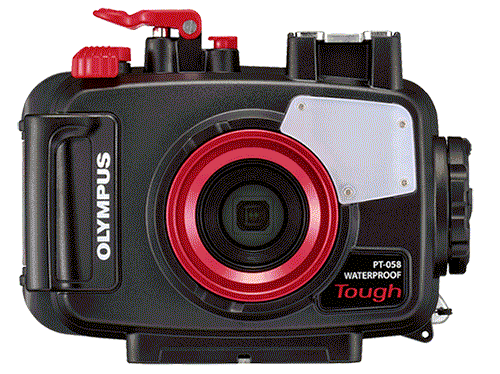 Spend over $550.00 AUD on your Great Barrier Reef tour with us and receive the latest Digital Underwater Camera Hire. Take amazing High-Resolution images and 1080 HD Video.
Not available for any tours to the Islands as fine white sand damages the seals on the cameras and makes them leak!
You need to come into our shop located on the Cairns Esplanade the day before departure to pick up the camera before 5:30 pm. You also need to supply your own SD Camera Card and drop the camera off back at our shop before 5:30pm.
Please Remember there is no other way to collect our cameras! All passengers must come into our shop the day before departure day before 5:30 pm.