Taking a baby to Green Island – Stay & Play Trip Review
Cairns Dive Adventures Trip Review
Can you take a baby to Green Island? Yes you can and do so with confidence, as no doubt you will be one of many families enjoying this Great Barrier Reef island escape.? We took our 6.5 month old baby boy over to Green Island and spent the night at the resort.? This allowed plenty…
Taking a baby to Green Island – Stay & Play Trip Review
Can you take a baby to Green Island? Yes you can and do so with confidence, as no doubt you will be one of many families enjoying this Great Barrier Reef island escape.? We took our 6.5 month old baby boy over to Green Island and spent the night at the resort.? This allowed plenty of time for both my partner and myself to dive and snorkel, while taking turns looking after baby, with plenty of family time as well.? There were many babies and families of all ages staying at Green Island Resort during our stay, making us feel right at home.
Green Island is the only Great Barrier Reef island to have rainforest vegetation.? Resort visitors to this coral cay can enjoy a range of activities including certified and introductory diving, snorkelling, windsurfing, kayaking, beach volleyball, canoeing, glass bottom boat tours, guided nature walks, fish feeding, star gazing and a whole lot more.
We travelled to and from the island on Great Adventures, which is affiliated to the Green Island Resort company.? This meant a seamless and easy stay and play weekend, from the moment of checking in at the Reef Fleet Terminal to disembarking on Sunday afternoon.? So pack your bags and get ready to enjoy yourselves at this luxurious and comfortable, family-friendly island retreat.
Our Green Island weekend commenced with check-in at the Reef Fleet Terminal at 8am on Saturday 18 May 2013.? We checked our overnight luggage, much the same as you would at an airport.? We were told not to worry about it from here, as our bags would be delivered to our room on the island.
It's a short walk down Marlin Marina to the waiting Great Adventures catamaran, where complimentary tea, coffee and biscuits were waiting for us.? There's two other families travelling to Green Island on today's boat, with the babies on board ranging from 6-months to 7-months in age.
The two-level catamaran has an air-conditioned interior and exterior sundeck and provides a comfortable 50-minute transfer to and from Cairns to Green Island.? We arrive at the island at 9.15am and are met on the jetty by resort personnel, who welcome us and provide a quick briefing on the island, the resort and its activities.
Wandering down to reception, we complete our check-in paperwork and are allocated room keys.? We're in room 27, an island king suite with pool views.? Port-a-cots are provided on request, free of charge.
Entering the resort, you feel like you've arrived at a lush retreat. You're surrounded on all sides by natural island vegetation, including palm trees and pandanus, which have been seamlessly integrated into the resort's design and landscaping.? The background sound track is the island's many birds whistling and calling in the treetops, and the ever present sound of the waves on the nearby sandy beach.
The suite is large and spacious, with plenty of room for the port-a-cot.? It's constructed somewhat like a luxury treehouse, with an emphasis on timber features.? Each of the rooms are slightly elevated and connected by timber pathways, which are about 1m off the ground.
My husband has booked a certified dive trip and needs to be at the island's Dive Centre at 10.20am.? The diving is an optional extra to accommodation, but the price includes all equipment, dive guide and tender transfer from the island to an offshore dive site.
Meeting dive guide Ty, we discover Richard is the only certified diver booked to dive today.? Quickly completing the medical and safety paperwork, Ty runs Richard through the equipment and style of dive, as they put on their gear and take a short walk to the nearby beach (15m).
It's a 5-minute tender transfer out to a site known as 'New York'.? It's a giant stride water entry off the Green Island tender and the dive lasts 40-minutes with a maximum depth of just 7.6m.? As Green Island is a coral cay, the waters all around the island are very shallow and visibility is variable: today it's around 5m.
Diving around the coral gardens there was lots to see, including but not limited to: spine-cheek anemonefish, yellow-tailed fusiliers, angelfish, parrotfish, triggerfish, red bass, cleaner wrasse, starfish and a flat worm.? It was a relaxed dive with plenty of time to take photos and play around with the settings on the new underwater camera.
Meantime, while he was diving, I headed back to the air-conditioned room and gave the baby a feed and sleep in the comfortable king-sized bed.? Baby woke up just as Dad returned, which was excellent timing for all having lunch together.
There's lots of dining options on Green Island, including Emeralds Restaurant, Lite Bites, Reflections Pool Bar and Canopy Grill and even room service.? As guests of the resort, all purchases made at any of these outlets can be charged back to your room, which means you don't need to carry around cash or cards. Very convenient. We had lunch at the island's Canopy Grill.
We had planned an afternoon guided snorkel tour at 1pm, but feeding the baby took longer than expected so we asked if we could move it to the next day.? Nothing was too much trouble for the Dive Centre and they were happy to accommodate our request, service with a smile.
This excellent service was replicated at the resort throughout our stay, with everyone being very accommodating and helpful.? The room was not self-catering (none of the rooms on the island had kitchenettes or similar) but staff were only too happy to help with sterilising bottles etc
After lunch, we wandered down to the beach and decided the resort's private pool was the place to take baby for a swim.? The pool is not heated, but the water was still warm enough and we had brought a swim nappy, baby board shorts and a rashie with us. The pool was great and Ethan loved splashing around, something which is guaranteed to result in a long afternoon nap.
While he rested in the port-a-cot, Richard went snorkelling off the Green Island jetty and I had a well-deserved wine on the room's outdoor deck.? Bliss.? I'm told I missed a lot snorkelling, Richard saw turtles, triggerfish and more, so we made a deal that I would snorkel in the morning while there was some Daddy day care. The island does not offer any child minding services.
The day was sliding towards sunset and Green Island's day tour visitors had long since departed back to the mainland on their boats.? The island became a quieter place and we made our way back down to the beach, to relax on some sun lounges and enjoy the serenity.
Green Island Resort does fish feeding at 5pm daily, which is followed by complimentary drinks (beer and champagne) for guests.? This is an excellent way to spend an hour or so, chatting with other guests and watching the sun go down, turning the ocean golden and red.
Emeralds Restaurant was our dinner destination; although, guests can also choose room service or a beach picnic.? We arrived for an early meal at 6.30pm.? The serving sizes were generous (especially dessert) and the food delicious! High seats are available for the little ones: dinner is served from 6 – 9.30pm.? The menu has everything you would expect and is available to download on the Resort's website.?
After dinner we joined the night nature walk along the jetty (another complimentary activity offered to resort guests), looking for turtles and more.? It was slightly overcast and a bit windy, so we retired to the room for an early night.? It was a delightful surprise to discover that in our absence, housekeeping had come and tidied the room, turning down the bed and delivering some chocolates.
It was an early start to Sunday 19 May, it usually is with a young baby.? Ethan woke us up at 5.30am.? First bottle down, we all walked down to the jetty and quickly spotted at least 7 green turtles swimming in the clear waters below.? What a fabulous way to start the day!
After a shower and change pit-stop at the room, it was back to Emeralds Restaurant for what Richard describes as the 'best breakfast buffet ever'.? There was certainly something for everyone, including cereals, fruit, yoghurt, bacon, scrambled eggs, baked eggs, sausages, mushrooms, spaghetti, smoked salmon, cheeses, toast, muesli and more! The breakfast buffet is served from 7am-10.30am.
We chose to eat on the outdoor deck and share our breakfast with the birds (literally, with a nearby heron swooping in to take some smoked salmon from our table – at least he had good taste!). We observed the weather was not looking good.? It was overcast with showers and passing rain squalls.? Not deterred, we went back to the jetty for another look. The turtles were still there, so it was my turn for a snorkel!
Unfortunately, by the time I got changed and back to the water, the turtles had left.? I did however see some squid, goatfish, wrasse, sea cucumber, parrotfish and school of rather large, translucent baitfish swarming around the jetty's pylons.? Emerging from the water, the weather had worsened with waves whipping up and a strong current starting to come into play.
Back at the room, we packed up and prepared for our 10am check-out.? As guests of the resort, you can still utilise all of the resort and island facilities during the day, you just need to vacate the room for incoming guests.
At the Dive Centre we are informed this morning's guided snorkel tour has been cancelled due to inclement weather.? We had been booked for a 2.30pm departure (three times on offer daily, 12pm – 2.30pm – 4.30pm), but given the lingering rain and baby suffering a mild cold, we asked Reception if we could move to the 12pm boat.? Again, this was easily accommodated, with friendly assistance and a smile.
Grabbing a complimentary umbrella, we all took a self-guided rainforest walk around the island's boardwalks.? The interpretive signage was interesting, covering the history and nature of the island. We also visited the retail outlet, which has a great range of souvenirs (check the picture of the cute shark baby jumper) before going into the resort's Coral Cay Lounge and relaxing with complimentary tea and coffee until our departure at 12pm.? Great Adventures had us back into Cairns at 1pm.
THE VERDICT: Green Island is a luxurious, family-friendly Great Barrier Reef retreat.? The resort has 46 rooms, each like its own little treehouse in the rainforest.? ? There's the resort's private pool, plus a larger pool for day trippers and resort guests.? Lots of complimentary activities make it perfect for families.? By staying overnight (or longer) couples have time to both enjoy some in-water activity, while also spending some quality family time together.? This is a great island escape for family and baby (and older siblings).
Just quickly, some of the questions I wanted answered before choosing Green Island:
Can you take a pram on the boat and island? Yes you can.? There are no real size restrictions, the boat (and its ramp) is designed to accommodate fold-up wheelchairs, so as long as your pram is no bigger than this, you'll be fine. Prams can be taken on to the island, around the resort and rainforest.? Pathways are all 'sealed' (timber, concrete or similar) making it easy to get around and see everything with a pram. ? NB: We did not take one on this trip, as I find it more comfortable to carry my baby in a sling and he could sleep in the room: hence no pram pictures this time.
Are there any change tables?? Yes, the island has change table facilities.
Does the resort cater to baby? Yes, port-a-cots are available for the rooms and there's high chairs at the restaurants. The resort is actually quite popular with local families and there are also some rooms that interconnect if parents would prefer a separate room to the older kids. The rooms do not have kitchenettes, but staff were happy to help with bottle sterilisation and any other requests we had.
Can I take my baby into the ocean? It's up to you.? You can take the baby into the ocean and it's easy and comfortable, walking in from the sandy beach.? We chose not to take our baby in (he splashes around a lot and I did not want him to get salt water into his eyes), but we did take him into the island's private pool for a swim.
Does the island offer any child care / child minding services?? No, it does not.? There are lots of family friendly activities on offer at the island and for diving and snorkelling, it's just a matter of parents taking turns with baby.
What activities are included in Green Island Resort's accommodation price?

Glass bottom boat tours. ? Need to be booked at Reception: last 30-minutes each.
Snorkelling.? Unguided, from the beach.? Equipment available at the island's Dive Centre, which is open from 9.30am – 4pm daily.
Windsurfing, Canoeing, Kayaking and Beach Volleyball.? See Beach Hire Hut.
Beach Umbrella and Chairs. See information counter.
Sunset Drinks. Complimentary sparkling wines, beer and fruit juice served at Sunset Beach boardwalk.
Guided Nature Walk.? Daily at 3pm.
Fish Feeding. Daily at 5.00pm from the island's jetty.
Stargazing with Telescope.? From 8pm: check time with reception: weather dependent.
Night Nature Walk.? Daily at 9pm: check time with reception: bring torch from your room.

What optional extra activities are available for us to do at Green Island?

Guided boat snorkel tours
Introductory Diving
Certified Diving
Scenic Helicopter Flights
Outer Great Barrier Reef Trips
Seawalker Helmet Diving
Marineland Melanesia Aquarium, Museum & Crocodile Habitat
Souvenir photos and photographic service
Sorry, we couldn't find any posts. Please try a different search.
Click the links below to find out more.
Can't decide? We have personally been on every Cairns reef and diving trip. We can help you choose the best tour, to suit your experience and budget.
FREE UNDERWATER CAMERA HIRE*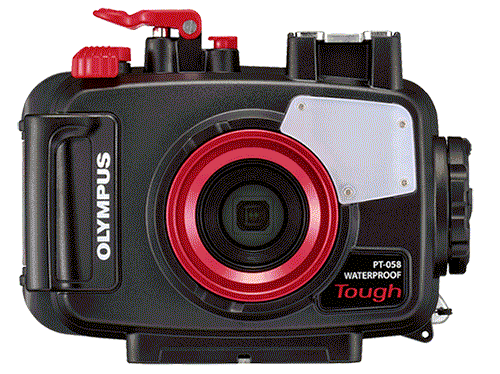 Spend over $550.00 AUD on your Great Barrier Reef tour with us and receive the latest Digital Underwater Camera Hire. Take amazing High-Resolution images and 1080 HD Video.
Not available for any tours to the Islands as fine white sand damages the seals on the cameras and makes them leak!
You need to come into our shop located on the Cairns Esplanade the day before departure to pick up the camera before 5:30 pm. You also need to supply your own SD Camera Card and drop the camera off back at our shop before 5:30pm.
Please Remember there is no other way to collect our cameras! All passengers must come into our shop the day before departure day before 5:30 pm.