Frankland Islands Cruise Review
Cairns Dive Adventures Trip Review
A great day tour which takes you to the Frankland Islands Group, five separate islands that sometimes join at low tide. The river cruise is gentle and scenic, the island is glorious on a warm, winter's day in the tropics and lunch is delicious. This tour would be enjoyed by people of all ages and...
Frankland Islands Cruise Review
Frankland Islands Cruise and Dive provide daily tours to the Frankland Islands group, 45km south of Cairns in the Great Barrier Reef Marine Park. Coach transfers are available from Cairns and the northern beaches, or you can self-drive to the small township of Deeral, which is where the tour departs at 8.45am. Adults cost $139, children $69 or family packages from $347, which includes a river cruise, snorkeling, morning and afternoon tea, lunch and a semi-submersible tour. With a maximum of just 100 guests, this tour to a deserted island marine park, is memorable for adults, families and the young at heart.
We chose to self-drive for our Frankland Islands Cruise and Dive day tour, making our way south to Deeral on Sunday morning, arriving at 8.10am. Preparations were already well underway, with the crew loading lunch and equipment on board. All guests boarded at 8.20am ready for the 8.40am departure. The morning was cool and clear, with virtually no breeze, making perfect conditions for a river cruise.
Frankland Island Cruise and Dive are the only Cairns reef island tour operators to include a river cruise in their package. Their comfortable vessel is moored on the peaceful waters of the Mulgrave River, set in the picturesque surrounds of cane fields, mangroves and rainforest, with a backdrop of towering mountains.
Setting out, the crew started to provide a safety briefing, which was interrupted when passengers were distracted by a large freshwater crocodile resting in the shallow waters by the nearby bank. After a quick photo opportunity, Frankland Islands Cruise and Dive continued on its way, motoring a comfortable 6 knots up the river.
Passengers helped themselves to the complimentary tea, coffee and biscuits, before settling around the boat, taking advantage of the air-conditioned interiors and sun decks on the bow and top deck.
It was a glorious morning as the boat cruised along the river, and guests admired the rainforest lined shores. In the early morning breeze, clouds scuttled across the sky and hundreds of butterflies floated around the boat, dancing from the trees over the water.
Behind us, the iconic Gordonvale Pyramid rose steeply from the mountains, and in front, the Coral Sea with its Great Barrier Reef and islands.
The Frankland Islands Group is actually five separate continental islands (which means they were once connected to the mainland) surrounded by fringing reefs. About 10km from the mainland, this tour provides guests the shortest open water crossing of any Cairns reef tour, making it ideal for people who may suffer from motion sickness.
Heading out to sea, the boat powered up to 12 knots, making its way to Normanby Island, our destination for the day. As the only tour operator licensed to visit this island paradise, yours will be the first footsteps on the golden beach and with just 100 passengers, you are guaranteed space to explore and enjoy the splendid isolation.
Arriving at the island around 10am, most of the crew disembarked on a tender, to prepare for our arrival on shore. Passengers were transferred on the semi-sub. Arriving to the island at 10.15am, the water was crystal clear and blue and we saw a Green Turtle taking a breath of air about 10m offshore.
Frankland Islands Cruise and Dive provide their guests with tented sun shades, wetsuits, mask, snorkel and fins and everyone took position on the beach, enjoying the winter sunshine. Some people were quick to enter the water, while others chose a semi-submersible tour as their introduction to the reef environment.
Frankland Island Panorama
We wandered the beach and explored this tropical island. Taking the second semi-submersible tour at 11.30am, we heard tales from other guests who had already swum with turtles and parrotfish. The tour was guided and we learnt some interesting reef facts, while looking at hard and soft corals and giant clams, passing by the glass windows.
Returning to the beach, we explored the rock pools and enjoyed relaxing under the pandanus trees while we waited for lunch, which was served at 12.30pm. The delicious buffet of chilled prawns, cold chicken, ham and cheese was accompanied by green, pasta and potato salads, with bread rolls and tropical fruits. Chilled water was available, or you could purchase soft drinks, beer or wine.
Grabbing a plate, guests could choose to eat at tables under the canopy or take their food to the beach. Eating quickly, we were eager to go snorkeling. Although the water temperatures are still a little cool for Cairns' residents (22 degrees Celsius), wet suits were available and we splashed down to be immediately greeted by large schools of colourful parrotfish.
The fringing reefs were just a short swim from the beach and Great Barrier Reef fish of all sizes, shapes and colours swarmed through the waters. From small, but colourful Bicolour Cleaner Wrasse to larger Six-banded Angelfish and everything in between, it was like being in an aquarium.
Certainly the two most abundant fish we saw were the schools Parrotfish and Butterflyfish, in their numerous types and colours. Other snorkeling highlights included seeing a carefully camouflaged Trumpetfish, a massive Titan Triggerfish, a Blue-spotted Stingray, juvenile Golden Trevally, Peacock Rockcod, Coral Trout and Sea Urchins. There were numerous clams in the waters, of every imaginable size and colour.
It was becoming low tide and in some places the corals reached to within centimeters of the waters' surface. After about an hour of underwater exploration, we returned to the beach and headed off to wander the island. A guided tour is an optional inclusion and many guests participated in this, but we chose to explore alone.
The Frankland Islands Group has been protected as a national park since 1934, long before the Great Barrier Reef Marine Park was established. Secluded from the mainland, these islands are serene and spectacularly beautiful. Pandanus and other native species line the wide, sandy beaches which are littered with coral rubble, shells and general beachy flotsam and jetsam.
At low tide, rock pools are formed and guests wandered amongst them, seeing baby clams, starfish, sea cucumbers and Great Barrier Reef fish, left stranded by the tidal movement. Clams become exposed to the sunlight, closing themselves up for protection and waiting for the waters to return.
A walk around Normanby Island is a combination of beach, rocks and a trundle through the rainforest vegetation. After we had completed a circuit, which took approximately one hour (leisurely walk) we grabbed some beers and relaxed on the beach, enjoying the stunning island surrounds. The departure time from Normanby Island varies, pending the tides. Today, we packed up at 3pm and started to make our return to the mainland.
During the cruise back tea, coffee and cake were served and guests scattered amongst the two levels of air-conditioned comfort to relax. After a brief open water crossing we were back on the Mulgrave River and too soon completed our day, tying up at 5.15pm.
Top Tips
Frankland Islands Cruise and Dive do not really offer / promote dive tours. If you want to scuba dive on this trip, then you will need to get a group of dive buddies together and pre-book this as a part of your day tour.
Snorkeling conditions on Normanby Island are excellent, especially if you want to see a variety of Great Barrier Reef fish and turtles.
Although this reef island tour has the shortest open water crossing of any in Cairns, we still recommend that if you think you are going to suffer from motion sickness, then take some preventive medication to avoid feeling unwell.
THE VERDICT: The Frankland Islands Group is five separate islands that sometimes join at low tide. Fringing offshore reefs are close, and home to Great Barrier Reef fish, turtles and other marine life. Frankland Islands Cruise and Dive are the only tourism operators licensed to take guests to Normanby Island and by limiting their daily numbers to just 100 guests, you are guaranteed to be able to enjoy this island paradise in privacy. The river cruise is gentle and scenic, the island is glorious on a warm, winter's day in the tropics and lunch is delicious. A great day tour, which was enjoyed by all aboard on our day out, including couples, families and the older generation.
Click the links below to find out more.
Can't decide? We have personally been on every Cairns reef and diving trip. We can help you choose the best tour, to suit your experience and budget.
FREE UNDERWATER CAMERA HIRE*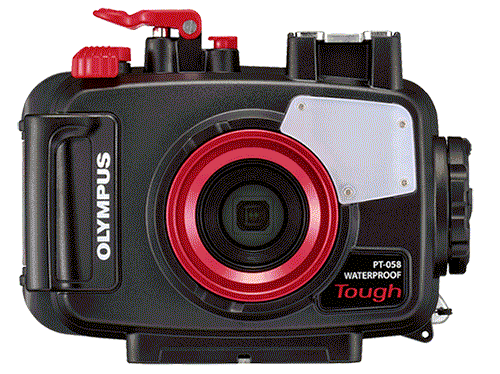 Spend over $550.00 AUD on your Great Barrier Reef tour with us and receive the latest Digital Underwater Camera Hire. Take amazing High-Resolution images and 1080 HD Video.
Not available for any tours to the Islands as fine white sand damages the seals on the cameras and makes them leak!
You need to come into our shop located on the Cairns Esplanade the day before departure to pick up the camera before 5:30 pm. You also need to supply your own SD Camera Card and drop the camera off back at our shop before 5:30pm.
Please Remember there is no other way to collect our cameras! All passengers must come into our shop the day before departure day before 5:30 pm.