Dreamtime Dive & Snorkel Trip Review Cairns
Cairns Dive Adventures Trip Review
Dreamtime Dive and Snorkel is a brand-new reef day tour that departs from the Cairns Reef Fleet Terminal with a twist. The boat itself is brand new and perfectly laid out as a dive and snorkel vessel. Very easy to get in and out of the water with many levels to relax and enjoy the…
Dreamtime Dive & Snorkel Trip Review Cairns
Dreamtime Dive and Snorkel is a brand-new reef day tour that departs from the Cairns Reef Fleet Terminal with a twist.
The boat itself is brand new and perfectly laid out as a dive and snorkel vessel. Very easy to get in and out of the water with many levels to relax and enjoy the scenic views. Not only that this tour combines Traditional Indigenous Landowner Rangers on board. Folks from the tip of Cape York and the Torres Strait Islands all the way back down to the Daintree, Cairns and surrounds.
Not only is this a great way to spend the day snorkeling and diving on the Great Barrier Reef, but you also get a taste of Aboriginal and Torres Strait Island Culture. The rangers are fantastic, fun, happy and very enthusiastic about the role in helping people learn about their traditions, the link between culture and the Great Barrier Reef.
As advanced scuba divers, we were very interested in scuba diving the reef sites but found ourselves amazed and really learning about indigenous culture from these Rangers. There is something special about this day trip.
This is a unique tour with nothing else quite like it. If you are looking for something special with not too many people on board, a chance to dive and snorkel on beautiful bright colorful reef sites and a chance to engage with local Indigenous rangers, learn about local customs and traditions, this tour is for you.
Depart Cairns:
Check-in is at the Cairns Reef Fleet Terminal at 7:30 am, the boat departs the marina at 8:30 am.
A fast 1-hour 15-minute boat ride has us arriving at a reef site called Dogs Paw. This site is located about 10-minute boat ride from the Reef Magic Pontoon. This site offers beautiful diving with large red Sea Fans and 3 large bommies (Shaped like a dogs paw). There a handful of swim thru cave-like entrances and our dive time was around 50 minutes. All dives are guided by professional dive instructors. The boat provides full dive gear like a snorkel, fins, mask, short-sleeve wetsuit (5mm) BCD, Regulator and a dive computer.
It is also here at the first site of the day you can try a 10-minute scenic helicopter reef flight. As the boat is moored very close to the Reef Magic Pontoon Helicopter Pad. This is a great way to launch up into the sky (Around 500ft above sea level) and view the reef from above. See the photos to get an idea of the view …. Just spectacular!
Second Dive Site:
After the first dive of the day is completed, we move out further to the outer reef systems (20 Minute Boat Ride), we arrive at a site called Milne Reef. This is a beautiful reef site with large coral gardens, deep bommies, swim thru caverns and large coral bays. You can expect to find large schools of reef-dwelling fish, Anemonefish, Nemo, Giant Trevally, Red Coral Trout, White Tip Reef Sharks, Sweetlip Reef Fish and Giant Mauri Wrasse. At the second site of the day you can complete a further 2 x certified dives with full dive gear and a dive guide. You also eat lunch here, the crew set up a beautiful hot and cold buffet lunch which even includes prawns.
Typically, last dives finish at 3:00 pm where everybody is called back on board the boat ready to depart back to Cairns.
On the journey home the Indigenous Rangers deliver a dance ceremony on the front deck of the boat. This is entertaining and informative as you will learn about traditional dance, totems and the instruments they use.
Conclusion:
This trip has something special; it is not just a regular run of the mill snorkel and dive tour to the reef. It does offer beautiful reef sites with a mix of Dreamtime stories and a flavor of indigenous culture and traditional landowner values for this amazing part of the World. Please let us know if you have any further questions or would like to book this tour PH: +61 7 40411 638 or Email: reservations@cairnsdiveadventures.com

Dreamtime Dive & Snorkel offers a great value for money option that spends 5 hours at a beautiful reef location. Free guided snorkel tour, glass bottom boat tour and marine presentation.
Click the links below to find out more.
Can't decide? We have personally been on every Cairns reef and diving trip. We can help you choose the best tour, to suit your experience and budget.
FREE UNDERWATER CAMERA HIRE*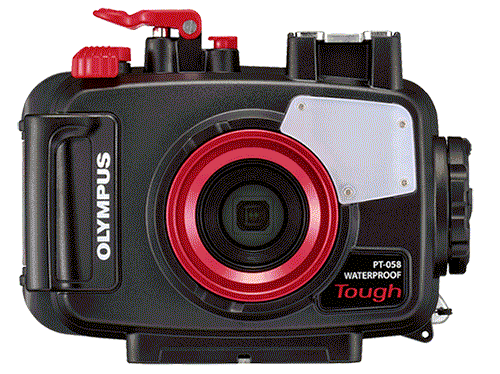 Spend over $550.00 AUD on your Great Barrier Reef tour with us and receive the latest Digital Underwater Camera Hire. Take amazing High-Resolution images and 1080 HD Video.
Not available for any tours to the Islands as fine white sand damages the seals on the cameras and makes them leak!
You need to come into our shop located on the Cairns Esplanade the day before departure to pick up the camera before 5:30 pm. You also need to supply your own SD Camera Card and drop the camera off back at our shop before 5:30pm.
Please Remember there is no other way to collect our cameras! All passengers must come into our shop the day before departure day before 5:30 pm.