Cairns Dive Medicals – What's Involved
Cairns Dive Adventures Trip Review
After completing an introductory scuba dive on the Great Barrier Reef with Passions of Paradise, I was hooked! Time to take it to the next step and become a certified diver. To participate in a learn to dive course, you must first pass a Dive Medical test. This is a legal requirement in Australia and…
Cairns Dive Medicals – What's Involved
After completing an introductory scuba dive on the Great Barrier Reef with Passions of Paradise, I was hooked! Time to take it to the next step and become a certified diver. To participate in a learn to dive course, you must first pass a Dive Medical test. This is a legal requirement in Australia and is for your safety. Some medical conditions prevent you from passing a Dive Medical, such as asthma, but I do not have any of these so went ahead and booked my appointment with the Cairns Tourist and Local Medical Services, located in the Cairns Corporate Tower on Lake Street. Despite feeling fine and fit, I was a little concerned that for some reason I would not pass the medical and my dreams of becoming a certified diver would be crushed.
On arrival the receptionist provided me with a health questionnaire to fill out. There were many questions regarding heart, lung and sinus functions, asking if I had a condition or a history of any problems that could potentially make it to risky to dive. Lucky for me, I seemed not to tick "yes" to too many questions, so I began to feel more confident about the medical.
For the next step, I was then taken into a consultation room, where I completed a variety of checks and tests with a doctor. These included: height, weight, blood pressure, lung capacity, sight (short, long and colour blindness), hearing and ear pressure, as well as a urine sample (to test for diabetes, which will preclude you from passing, should you have it). From all accounts I seemed to do quite well and once the doctor had checked my results, we moved on to listing / testing my heart and lung functions, and a few physical tests for mobility and movements.
The highlight of the test was of course being given the all clear and presented with my AS 4005.1 Dive Medical Certificate, allowing me to proceed with booking a Cairns learn to dive course.
Please note: This only my experience of a dive medical and may not be what you experience or what you are tested on. You are advised to talk a doctor if you have any concerns regarding your ability to dive.
Sorry, we couldn't find any posts. Please try a different search.
Click the links below to find out more.
Can't decide? We have personally been on every Cairns reef and diving trip. We can help you choose the best tour, to suit your experience and budget.
FREE UNDERWATER CAMERA HIRE*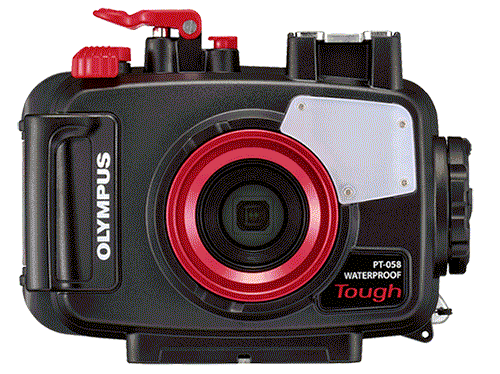 Spend over $550.00 AUD on your Great Barrier Reef tour with us and receive the latest Digital Underwater Camera Hire. Take amazing High-Resolution images and 1080 HD Video.
Not available for any tours to the Islands as fine white sand damages the seals on the cameras and makes them leak!
You need to come into our shop located on the Cairns Esplanade the day before departure to pick up the camera before 5:30 pm. You also need to supply your own SD Camera Card and drop the camera off back at our shop before 5:30pm.
Please Remember there is no other way to collect our cameras! All passengers must come into our shop the day before departure day before 5:30 pm.