Cyclones and diving on the reef, what's the impact?
The Great Barrier Reef has evolved with tropical cyclones over thousands of years. A tropical cyclone is a severe weather system with high winds and rainfall. Its severity varies. Tropical cyclones can impact much of Queensland's coastline, but are mostly experienced in the north, anywhere from Cape York Peninsula down to Mackay, during the summer months (December – February). Their impact on the reef varies, pending their intensity. There may be some coral damage, although the marine life is still present and can be seen by divers. As it is a natural process, the reef does recover from the impact of cyclonic events. Cyclones are closely monitored by dive operators, who adjust their operations to suit conditions. Generally, cyclones will only impact dive operations for a few days each year during summer. Of course the weather is variable and can not be predicted: for more information at the time of your visit, please contact Cairns Dive Adventures.
Subscribe to our YouTube Channel
Click the links below to find out more.
Can't decide? We have personally been on every Cairns reef and diving trip. We can help you choose the best tour, to suit your experience and budget.
FREE UNDERWATER CAMERA HIRE*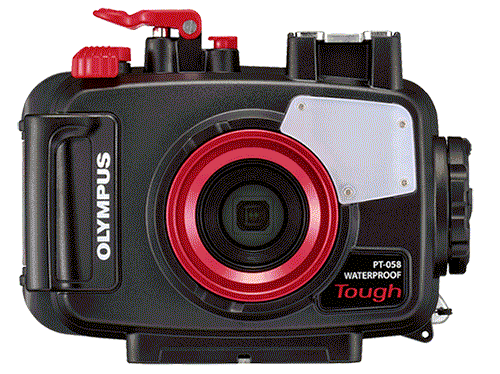 Spend over $550.00 AUD on your Great Barrier Reef tour with us and receive the latest Digital Underwater Camera Hire. Take amazing High-Resolution images and 1080 HD Video.
Not available for any tours to the Islands as fine white sand damages the seals on the cameras and makes them leak!
You need to come into our shop located on the Cairns Esplanade the day before departure to pick up the camera before 5:30 pm. You also need to supply your own SD Camera Card and drop the camera off back at our shop before 5:30pm.
Please Remember there is no other way to collect our cameras! All passengers must come into our shop the day before departure day before 5:30 pm.