Exclusive liveaboard dive trips to see Dwarf Minke Whales depart Cairns in June and July 2016. These trips take you up to the Ribbon Reefs, in the Far Northern sector of the Great Barrier Reef, providing an amazing opportunity to see and spend time in the water with these gentle 'giants' of the deep.
The Dwarf Minke Whales migrate to these far northern waters each year, between March to October.
Three Cairns liveaboard dive operators operate Dwarf Minke Whale trips, with departures in June and July. Although sightings and encounters cannot be guaranteed, it is a 'wild encounter' after all, there is a very high probability of seeing them during this peak period.
Indeed, the 2016 Dwarf Minke Whale season has proved to be excellent, with numerous sightings and encounters.
So, what's a Dwarf Minke Whale? It's a relatively small whale, usually growing up to about 6m in length as an adult. Generally seen in around 20-40m of water, the Dwarf Minke Whales often come up to the surface to breathe and are incredibly inquisitive, checking out boats and any people that might be in the water.
Australia is one of the few places on earth where you can swim and snorkel with the Minkes, providing you with a once in a lifetime opportunity to have a real 'wild encounter'.
Dwarf Minke Whale trips can only be booked as a liveaboard trip, this is due to the distance of travel to and from Cairns. The plus side of this, is you get to see and enjoy more time diving and exploring on the Great Barrier Reef.
Added bonus, anyone who books a Dwarf Minke Whale trip with Cairns Dive Adventures receives a free underwater camera rental for their trip. Which means you'll be able to capture some amazing in-water shots of the Minkes.
There's limited availability for the Dwarf Minke Whale trips departing Cairns this month. For more information, visit our Dwarf Minke Whale liveaboard dive page or contact us direct on (07) 4041 1638.
Click the links below to find out more.
Can't decide? We have personally been on every Cairns reef and diving trip. We can help you choose the best tour, to suit your experience and budget.
FREE UNDERWATER CAMERA HIRE*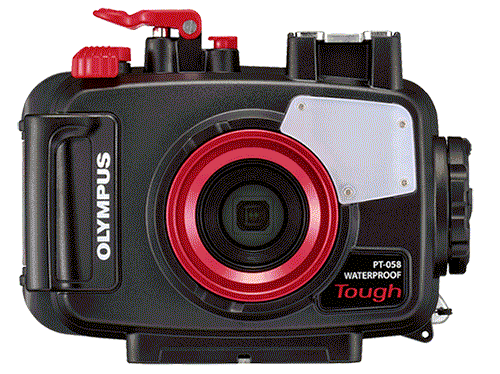 Spend over $550.00 AUD on your Great Barrier Reef tour with us and receive the latest Digital Underwater Camera Hire. Take amazing High-Resolution images and 1080 HD Video.
Not available for any tours to the Islands as fine white sand damages the seals on the cameras and makes them leak!
You need to come into our shop located on the Cairns Esplanade the day before departure to pick up the camera before 5:30 pm. You also need to supply your own SD Camera Card and drop the camera off back at our shop before 5:30pm.
Please Remember there is no other way to collect our cameras! All passengers must come into our shop the day before departure day before 5:30 pm.