Cairns Night Diving
Cairns night diving is an opportunity for divers to see the warm waters of the Great Barrier Reef come alive within torch light, as creatures that are normally hidden away during the day, come out to play.
To do a Great Barrier Reef night dive from Cairns, you will need to book a liveaboard trip*. These can be booked as overnight tours or anywhere up to seven nights. Liveaboard trips can be booked on the Outer Great Barrier Reef, off Cairns, or taken as expeditions to the northern Ribbon Reefs and Osprey Reef in the Coral Sea.
* There is an exception to this, which is the night diving trips scheduled specifically to allow divers to witness the annual, natural phenomena of Coral Spawning. The dates and details for Cairns Coral Spawning Trips change every year, pending the predicted timing for the spawning event, but are usually in either October, November or December.
On all Cairns night dives you have the opportunity to dive the site during the day, allowing you to orientate yourself to the site. For those certified divers who have never completed a night dive before, you will be required to go guided for your first dive. Please note: this may be an additional cost, pending which tour you book: contact us for more information.
What will I see night diving from Cairns on the Great Barrier Reef?
Seeing the Great Barrier Reef by torchlight offers a totally different experience to viewing it during the day. Descending into the inky blackness, your torch beam will illuminate small sections of the reef, revealing the luminescent eyes of crabs, shrimps and crustaceans. Some of the stranger crustaceans you may see include the slipper lobster or the small disguised decorator crabs.
As your torch beam reveals the presence of several species of small Great Barrier Reef fish, you'll notice that you attract some keen 'followers', such as red bass, fusiliers and snapper, all eager to take advantage of your light to help find their dinner. Reef sharks are also more active at night and are often attracted to the lights of the boat.
Looking under corals and into crevices you may find some sleeping creatures including turtles (make sure you don't shine the torchlight into their eyes, as it can wake them) and parrotfish, enclosed in their protective, mucus-filled sacs. This is also a great time to see nudibranchs active in their mating ritual.
Where's the best place to do a night dive from Cairns?
As mentioned above, you will need to book a liveaboard trip to do any night diving from Cairns. As such, some advance planning and booking is highly recommended, to ensure you don't miss out on this amazing experience.
Options for Cairns night diving destinations vary. Choose between a trip to Cairns' Outer Great Barrier Reef sites, such as Norman and Flynn Reefs, or take a journey to the Ribbon Reefs or Osprey Reef in the Coral Sea. There is no 'correct' answer to the 'where's the best place to do a night dive' question, as all Cairns liveaboard trips offer excellent night diving!
The number of night dives you can do varies, pending trip duration and type of trip. Cairns Outer Reef Liveaboard Trips offer one night dive, per night spent on the Great Barrier Reef. Whereas the Cod Hole and Northern Ribbon Reefs Trips allow you the chance to complete 1 -2 night dives. The Osprey Reef and Coral Sea Trip only allows for one night dive: this is due to the distances travelled on these remote dive trips (the boat is moving during the night, hence no time for diving).
At different times of the year, a twilight dive may be offered on some of the remote far northern trips rather than a night dive. This is due to the different length of daylight hours, in the different Cairns seasons.
Some Cairns Night Diving Liveaboard Trips include all equipment, while others offer torches for hire onboard (at extra cost).
Night diving: guided vs unguided
Night diving is a very different experience to day diving. Apart from the obvious navigational differences (you can't see anything, except for what is illuminated by your torch light), night diving is a different sensory experience which for the unfamiliar, is best completed with a dive guide.
Dive guides know the site well and can take you through the dark underwater world, showing you the different critters, allowing you to enjoy the dive, rather than be focusing on diving in the dark.
Please note: Dive guides are compulsory for all divers who have not completed a night dive before, regardless of day time diving experience. Depending on the liveaboard trip you have chosen, the guided night dive may be included in the tour price, or charged as an additional cost. Ask us for more information on this. NB: Night dive guides are generally charged at a rate of $11 to $15 per person, per dive.
Unguided night diving is only recommended for the more experienced diver who is confident with navigation and familiar with night diving. Those divers will enjoy seeking out rarely seen critters, which emerge at night to forage for food.
Please note: If you are completing your Cairns Learn to Dive Course onboard a liveaboard trip, that is at least 3 days and 2 nights, you will have the opportunity to complete one night dive as a certified diver.
Introductory night dives
Introductory night dives are only available on board one of the Cairns Outer Reef Liveaboard Trips. They are not available on the Ribbon Reef or Coral Sea trips: this is due to the strict limitations that are applied to introductory night dives.
Please note: You must have already completed at least one Introductory Dive during the day, to participate in an Introductory Night Dive.
Liveaboard dive / snorkel trips that depart Cairns daily. Can be booked in 2-3-4 day options. Maximum of 30 overnight guests. Includes all meals and accommodation.
Cairns Day Diving Information
Click the links below to find out more.
Do You Need Help Choosing?
Can't decide? We have personally been on every Cairns reef and diving trip. We can help you choose the best tour, to suit your experience and budget.
FREE UNDERWATER CAMERA HIRE*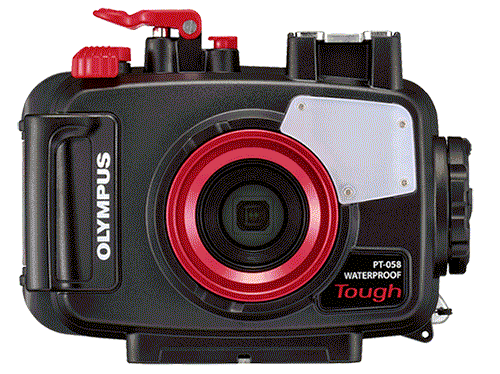 Spend over $550.00 AUD on your Great Barrier Reef tour with us and receive the latest Digital Underwater Camera Hire. Take amazing High-Resolution images and 1080 HD Video.
Not available for any tours to the Islands as fine white sand damages the seals on the cameras and makes them leak!
You need to come into our shop located on the Cairns Esplanade the day before departure to pick up the camera before 5:30 pm. You also need to supply your own SD Camera Card and drop the camera off back at our shop before 6:00pm.