Sunlover Arlington Reef Half Day Tour
Book Online or Call
Ph: + 61 7 4041 1638
All Prices in Australian Dollars.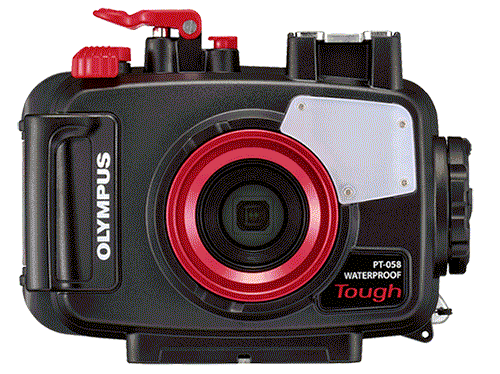 *FREE UNDERWATER CAMERA HIRE
Can't decide? We have personally been on every Cairns reef and diving trip. We can help you choose the best tour, to suit your experience and budget.
Sunlover Arlington Reef Half Day Tour
Tour Type: Half Day | Operates: Daily | Departs: 8:00am | Returns: 1:30pm | Transfers: No
Arlington Reef half day tour is operated by local reef tour company Sunlover Cruises. With this tour, you can visit the Outer Barrier Reef in only half a day! A good tour for people who do not wish to spend a full day at the reef.
Sunlover cruises are famous for operating a full day pontoon tour to Moore Reef and now they offer this half-day tour option to Arlington Reef.
Arlinton Reef is one of the largest reef systems located in the Great Barrier Reef Marine Park. The Sunlover Catamaran is a large and stable boat making it very comfortable in the water. Departing Cairns at 8:00am arriving at Arlington Reef pontoon at 9:15am. Guest can enjoy 3 hours at this beautiful outer reef location.
All snorkeling equipment is provided i.e. snorkel, fins, mask, and lycra suit. Passengers can snorkel as much as they like. Access to the underwater observatory, fish feeding, kids (children) pool and marine life touch tank are also included. Learn about the different animals that live on the Great Barrer Reef. The boat departs Arlington Reef pontoon at 12:15pm and returns to Cairns at 1:30pm.
The glass bottom boat can also be enjoyed, this is an extra charge ($10.00) per person and can be paid for while out on the pontoon. This half-day tour also includes a light BBQ lunch and morning tea.
Optional extras like introductory scuba diving, certified diving, helmet diving, glass bottom boat and 10-minute scenic helicopter flights are also available. See the price table below for further details. The half-day tour commences operation starting- 16th December 2017.
X-Mass Holiday Changes: 22nd December 2017 thru to 04th January 2018.
The Arlington Reef Pontoon will operate as a Full Day tour from the 22nd December 2017 thru to 04th January 2018.
The full-day tour will depart Cairns at 10:30am and return to Cairns at 5:30pm. There is a slight price increase for these full day tours.
Adult – $199.00
Children – $99.00
Family – $497.00
All prices in Australian Dollars.
Can't see the prices on your mobile? Click the Green Circle with the + Sign.
[table "responsive" not found /]

Check in for the Arlington Reef Half Day tour is at the Reef Fleet Terminal at 7:15am. The boat departs Cairns marina at 8:00am. Travel time to the Arlington Reef pontoon takes 1 hour and 15 minutes.
Upon arrival at the pontoon passengers will be given all snorkelling equipment, i.e. snorkel, fins, mask and lycra suit. After a short explanation and tuition on how to use the equipment correctly, passengers can snorkel directly from the pontoon. Easy access to the water from the semi-submerged snorkel platform.
Glass bottom boat tours, introductory and certified scuba diving are also available at extra cost. These should be pre-arranged at the time of booking to make sure they are booked in, confirmed and available.
10-Minute scenic helicopter reef flights are also available at extra cost. These should also be pre-booked in advance.
Passengers can also enjoy the underwater observatory, children's swim area, and snorkelling. A BBQ lunch is provided along with morning tea on the boat. Vegetarian options are also available on request. Leave a note in the comments section of the booking form if you require this.
The Sunlover Boat will depart Arlington Reef pontoon at 12:15pm. Travel time is 1 hour and 15 minutes before arriving back at Cairns marina for 1:30pm.
Sunlover Reef Cruises offers up to (1) scuba dive at the Arlington Reef pontoon. All dives are guided and all equipment is included in the dive price. There is the option to try an introductory dive (no previous experience necessary) or book certified scuba diving.
INTRODUCTORY DIVES: This is a great opportunity to try scuba diving for the first time on the Great Barrier Reef. No experience is necessary and all equipment, tuition and training is included in the introductory dive price. Introductory dives last around 20-30 minutes and generally go no deeper than 8m. You may even get to dive with turtles.
CERTIFIED DIVING: All certified diving on Sunlover Reef Cruises is guided and completed from the Arlington reef pontoon. Water entry is easy, via stairs descending directly into the water. You can choose one (1) or two (2) guided dives which will last around 40-minutes and reach a maximum depth of 15m. All equipment is included: dive medical paperwork and dive briefings will be completed on board. You will be required to show your dive license.
HELMET DIVING: Helmet diving is also available at the Arlington Reef pontoon. No experience necessary. As long as you are medically fit with no asthma and not taking any prescription medication you can try helmet diving. Spend 10 minutes training with 20 minutes helmet diving. All diving is completed with a professional dive instructor.
Snorkeling from the Arlinton Reef pontoon is fun and easy. Pontoon snorkeling is suitable for people of all experience levels. The Arlington Reef pontoon is moored just meters from the reef and is in sheltered waters. Access is via a submerged platform, making it easy to get in and out of the water. All equipment (mask, fins, and snorkel) is included in the ticket price, including flotation devices if required. Lycra/wetsuits are available for hire onboard and are recommended for sun protection.
Snorkel over large coral gardens with many different species of soft and hard corals. Expect to find many different species of marine animals like giant mauri wrasse, potato cod, anemonefish, glass gish, cuttlefish, sea turtles, giant clams and much more.
Customer Tour Reviews & Feedback
Customer reviews are written by our customers using our 1 x FREE Digital Underwater Camer Hire Service.
Sorry, we couldn't find any posts. Please try a different search.
Cairns Dive Adventures Trip Reviews
Sorry, we couldn't find any posts. Please try a different search.
All prices in Australian Dollars.
We accept VISA & MC with no booking fees.
Choose your options on the booking form.
Press the book now button below.
Please note Arlinton Reef Pontoon is now only operating at certain times of the year on demand. If you are interested in this tour please call us PH: 07 40411 638.
Specials: Helmet Dive, Certified Dive and Intro Dive Special is Non-Refundable. Remember to try any form of diving you must be medically fit, with no asthma and not be taking any prescription medication. Sunlover have a strict no refund policy if you fail the dive medical questioner.
Please Note: To try any form of Scuba Diving you must be medically fit with no asthma and not be taking any prescription medication. Also, PADI recommends you must allow 24 hours after diving before flying in an airplane.
Inclusions: 3 hours at the reef, Delicious BBQ lunch, coral viewing in the Underwater Observatory, Marine Touch Tank: Where you can touch some of the reef's unique marine creatures, Onboard reef ecology presentation by Marine Naturalist, Children's wading pool, All day snorkelling including equipment, Environmental Management Charge (EMC).
Normal Operations: Depart Cairns – 8:00am | Return to Cairns at 1:30pm.
Extras: Return transfers from Cairns $22.00 per person & Northern Beaches $32.00 per person.
FREE UNDERWATER CAMERA HIRE*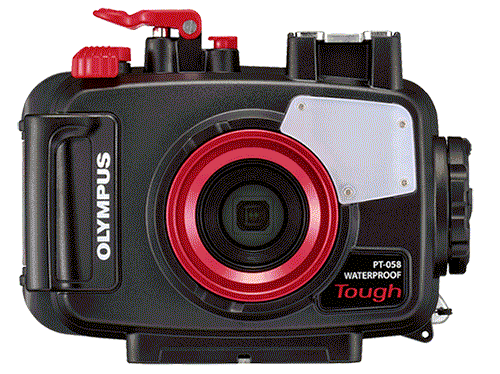 Spend over $550.00 AUD on your Great Barrier Reef tour with us and receive the latest Digital Underwater Camera Hire. Take amazing High-Resolution images and 1080 HD Video.
Not available for any tours to the Islands as fine white sand damages the seals on the cameras and makes them leak!
You need to come into our shop located on the Cairns Esplanade the day before departure to pick up the camera before 5:30 pm. You also need to supply your own SD Camera Card and drop the camera off back at our shop before 6:00pm.