Small Personalised Day Tour Maximum of 36 Passangers
All Prices in Australian Dollars.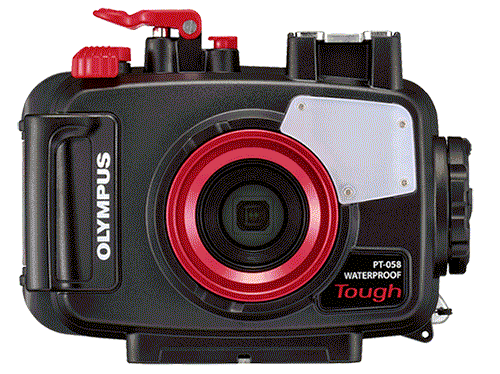 *FREE UNDERWATER CAMERA HIRE
Book this trip with us, you must spend over $550.00 AUD to receive our 1 x Free Cairns Underwater Camera Hire. You must come into our Cairns Esplanade Shop to pick up the camera the day before departure day before 5:30 pm. Reserve your camera today!
Can't decide? We have personally been on every Cairns reef and diving trip. We can help you choose the best tour, to suit your experience and budget.
Tour Type: Day Trip | Operates: Daily | Departs: 8:00am | Returns: 4:30pm | Transfers: No
HIGHLIGHTS:
Small Personalised Day Tour Maximum of 36 Passangers
| AVAILABLE ON THIS TOUR: | |
| --- | --- |
| Scuba Diving: Yes, Optional Extra See Price List | All Snorkel Gear: Yes, Snorkel, Fins, Mask and Life Jackets |
| Meals: Hot and Cold Lunch | Glass Bottom Boat: Yes, Included |
| Helicopter Flights: No | Semi-Submarines: No |
| Helmet Diving: No | Outer Reef: Yes Two Sites |
Seastar visits Michaelmas Cay and Hastings Reef, providing quality day tours for guests wanting to snorkel and dive (see tabs below for more information on these activities) on Cairns' Great Barrier Reef. Seastar limits its day tour numbers to just 35 people and prides itself on customer service. Dividing its day in half, Seastar provides guests with 2.5 hours at each reef destination and includes guided snorkel tours (at both locations) as standard.
The modern Seastar vessel departs Cairns around 8am and with a travelling time of just over 1 hour, is the first to arrive at Michaelmas Cay. Guests can dive or snorkel direct from the boat, or take the complimentary tender transfer over to this pristine sand cay. Morning over, Seastar packs up and moves to its Hastings Reef outer reef location: for guests, Hastings Reef offers a completely different experience to Michaelmas Cay. You can expect coral walls and gardens, caves and swim throughs. Glass bottom boat tours are offered here, as is another guided snorkel tour.
Enjoy up to 5 hours at 2 reef locations with all snorkelling equipment and two (2) guided snorkel tours included in the tour price. Other standard tour inclusions: wetsuit or lycra suit, buoyancy vest, swimming noodle, a reef interpretation presentation, 30-minute glass bottom boat tour and Michaelmas Cay circumnavigation for bird observation tours. Morning and afternoon tea is included, as is a hot and cold buffet lunch. Seastar has Ecotourism Accreditation through Ecotourism Australia.
All prices in Australian Dollars.
Can't see the prices on your mobile? Click the Green Circle with the + Sign.
| CHOOSE OPTION | INCLUDES | DIVES | PRICE | + TAXES | TOTAL |
| --- | --- | --- | --- | --- | --- |
| Adult (Snorkel) | Snorkeling | - | $200.00 | $15.00 | $215.00 |
| Child (Snorkel) | Snorkeling | - | $135.00 | $15.00 | $150.00 |
| Adult (1-Introductory Dive) | Introductory Diving | 1 | $275.00 | $15.00 | $290.00 |
| Adult (1-Certified Dives) | Certified Diving | 1 | $255.00 | $15.00 | $270.00 |
| | | | | | |
Seastar check-in is at the boat from 7.30am, which is moored at E-Finger at Cairns' Marlin Marina, adjacent to the Reef Fleet Terminal. Departure is scheduled for 8am. Complimentary morning tea and coffee is served on board and trip briefings are provided by the crew, on your way to your first destination, Michaelmas Cay.
Travel time is approximately 1-hour, getting you to Michaelmas Cay around 9am. With 2.5 hours to snorkel, dive and explore – either from the boat or the cay itself – there's plenty of time to check out the seabirds and the clam beds surrounding the cay. Lunch is served on board the boat and the afternoon is spent exploring Hastings Reef, with the option of a complimentary glass bottom boat tour. Seastar arrives back into Cairns around 4.30pm.
Seastar offers introductory (no experience necessary) and certified diving, at both Michaelmas Cay and Hastings Reef. All diving is guided by experienced Dive Masters and this is included in the dive price, which is extra to the standard tour cost. There is the option to do two (2) dives, one at each location. Please note: all divers will be required to complete a medical questionnaire on board, prior to diving. All equipment required is included in the dive price.
INTRODUCTORY DIVES: Seastar offers you the chance to try scuba diving for the very first time, with an introductory dive. No experience is necessary and all equipment and training is provided. Michaelmas Cay provides the perfect playground for first-time divers, as the shallow waters are both protected and full of colourful marine life. You must be at least 12 years of age to participate in an introductory dive and you will need to complete a dive medical questionnaire on board the boat. There is the option to take one (1) or two (2) introductory dives on this trip.
CERTIFIED DIVING: Seastar offers certified divers the chance to take two (2) dives: one at Michaelmas Cay and one at Hastings Reef. At Michaelmas Cay, confident certified divers will enjoy the '3 Sisters' site, which sits in 18m of water and boasts an amazing array of coral formations and marine life. If you've been out of the water for a while, then diving closer to the cay itself will provide a comfortable reintroduction to scuba. This alternative site has a maximum depth of just 5m and descent is straight from the boat, with mooring lines to follow down. The second dive of the day is at Hastings Reef at the 'Fish Bowl', a great outer reef location teeming with marine life. All dives are guided and maximum depth for the day will be 18m. There is no reverse profile diving, so if you choose the cay option as your first dive, then you will be staying shallow at Hastings Reef. You will be required to show your Divers License and complete Dive Medical paperwork on board, prior to diving.? Equipment and dive site briefings are all provided on board the boat.
Snorkelling conditions around Michaelmas Cay are excellent. There are large beds of simply massive giant clams to see, as well as many schools of fish, sea cucumbers and more. The waters are relatively shallow and protected from strong currents. Snorkel from the beach (tender transfer provided) or the Seastar vessel itself. Snorkelling at Hastings Reef is completely different. With deeper water, there is the potential for some surface current (pending tides), the corals are a little further away but offer amazing diversity in type and colours.
Seastar includes all snorkelling equipment in the tour price (mask, snorkel and fins) as well as wetsuit or lycra suit (pending season) and buoyancy devices (vests and noddles), if required. Two (2) guided snorkel tours – one at each location (Michaelmas Cay and Hastings Reef) – are included, or you can self-snorkel and explore the colourful corals.
Customer Tour Reviews & Feedback
Customer reviews are written by our customers using our 1 x FREE Digital Underwater Camer Hire Service.
Sorry, we couldn't find any posts. Please try a different search.
Cairns Dive Adventures Trip Reviews
Sorry, we couldn't find any posts. Please try a different search.
All prices in Australian Dollars.
We accept VISA & MC with no booking fees.
Choose your options on the booking form.
Press the red book now button.
Please Note: At the time of booking Cairns Dive Adventures will charge your card the deposit. Seastar Cruises will charge the remaining balance at the time of booking. SeaStar Cruise have a strict cancelation policy. You must give SeaStar Cruises more than 3 days notice to cancel or change your travel dates.
Inclusions: Hot & cold buffet lunch, morning & afternoon tea & coffee, quality snorkel equipment incl mask, snorkel and fins, 2 x fully-guided snorkel tours, 1 x 30-minute glass bottom boat tour, wetsuit or lycra suit, buoyancy vests / noodles, reef interpretation presentation.
Extras (Pay Later): An additional $15 per person is payable on board on the day of travel. This is comprised of $3.50 environmental management charge, $1.25 port fee, $5.25 fuel levy and $5.00 administration.
Additional Extras: Express coach transfers from Cairns $11 per person & Northern Beaches $21 per person.
FREE UNDERWATER CAMERA HIRE*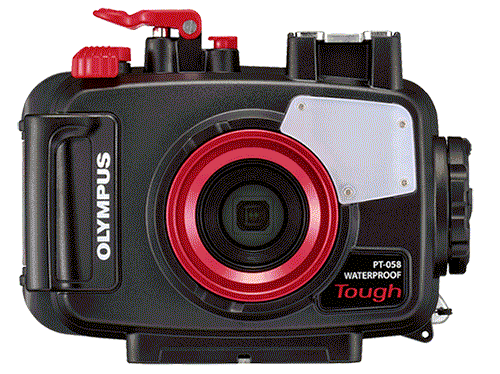 Spend over $550.00 AUD on your Great Barrier Reef tour with us and receive the latest Digital Underwater Camera Hire. Take amazing High-Resolution images and 1080 HD Video.
Not available for any tours to the Islands as fine white sand damages the seals on the cameras and makes them leak!
You need to come into our shop located on the Cairns Esplanade the day before departure to pick up the camera before 5:30 pm. You also need to supply your own SD Camera Card and drop the camera off back at our shop before 6:00pm.