Visit the Beautiful Great Barrier Reef Island called Low Isles from Port Doulgas
All Prices in Australian Dollars.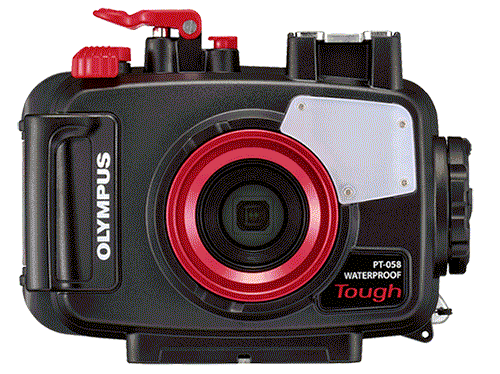 *FREE UNDERWATER CAMERA HIRE
Book this trip with us, you must spend over $550.00 AUD to receive our 1 x Free Cairns Underwater Camera Hire. You must come into our Cairns Esplanade Shop to pick up the camera the day before departure day before 5:30 pm. You also need to supply your own SD Card. Reserve your camera today!

*Not valid for any tours visiting the islands. Fine white sand damages the seals on the cameras and makes them leak!
Can't decide? We have personally been on every Cairns reef and diving trip. We can help you choose the best tour, to suit your experience and budget.
Tour Type: Full Day | Operates: Daily | Departs: 10am | Returns: 4.30pm | Transfers: Yes, extra
HIGHLIGHTS:
Visit the Beautiful Great Barrier Reef Island called Low Isles from Port Doulgas
| AVAILABLE ON THIS TOUR: | |
| --- | --- |
| Scuba Diving: No | All Snorkel Gear: Yes, Snorkel, Fins, Mask and Life Jackets |
| Meals: Hot and Cold Lunch | Glass Bottom Boat: Yes, Included |
| Helicopter Flights: No | Semi-Submarines: No |
| Helmet Diving: No | Outer Reef: No, Inner Reef Island |
Low Isles is an unspoilt coral cay, which is just a one hour sail from Port Douglas. Wavedancer, a part of the Quicksilver Cruises fleet, is a well-appointed 29.8m yacht providing daily Low Isles tours departing from Port Douglas at 10am. This trip is suitable for families, the elderly and swimmers / snorkelers who are more confident entering the water from the beach, rather than the back of a boat. This trip is not suitable for divers: there is no scuba diving available on the Wavedancer Low Isles trip.
Low Isles itself is spectacular. Positioned in the glittering Coral Sea, this sand cay is home to an iconic lighthouse and several species of tropical vegetation. It is surrounded by fringing reefs, which are home to sea turtles and a diverse array of marine life. Water entry is from the beach, which has gently sloping sandy shores. The ocean is protected, making swimming and snorkelling conditions perfect (and easy) for pretty much everyone. A marine biologist guided beach walk is included in the trip, as are guided snorkel tours. These allow you to learn more about the history of the cay and its natural features. There's also plenty of time to just relax underneath the thatched umbrellas. Tender transfers are provided to and from the boat to the cay.
The Wavedancer yacht has air-conditioned interior seating and exterior seating on the sundeck. This trip includes the return cruise to and from Port Douglas, morning and afternoon tea, a tropical buffet lunch, reef interpretation presentation, all snorkelling equipment and tuition, glass bottom boat coral viewing, and the marine biologist snorkel tour and island walk.
All prices in Australian Dollars.
Can't see the prices on your mobile? Click the Green Circle with the + Sign.
| CHOOSE OPTION | INCLUDES | DIVES: | PRICE | + TAXES | TOTAL |
| --- | --- | --- | --- | --- | --- |
| Adult (Snorkel) | Snorkeling | - | $210.00 | $7.00 | $217.00 |
| Child (Snorkel) | Snorkeling | - | $106.00 | $7.00 | $113.00 |
| Family (Snorkel) | Snorkeling | - | $526.00 | $28.0 | $554.00 |
| | | | | | |
Check-in for the Low Isles Wavedancer day tour is as the Quicksilver office, in Marina Mirage from 9am.? Boarding commences at 9.30am with complimentary tea, coffee and biscuits available on board. Departure is at 10am and it's a quick and comfortable 1-hour trip over to Low Isles. Wavedancer may or may not hoist the sails, pending the weather / wind conditions on the day.
On arrival at Low Isles, tender transfers are provided to and from the yacht to the cay. Guided snorkel tours run a few times during the day, as does the guided beach walk. You can pretty much plan your day to suit your interests, although lunch is served on board Wavedancer between 12 – 1.15pm. You must have lunch on board the boat. *Our tip: take your shoes to Low Isles, the sand can be pretty hot to walk on.* The last shuttle departs Low Isles at 2.45pm; Wavedancer leaves the cay at 3.10pm, with a scheduled 4.30pm return to Port Douglas.
There is no scuba diving available on this trip.
This trip is suitable for snorkelers / swimmers of all experience levels. Water entry is from the beach, with gentle sandy shores sloping down into the ocean. You can go as deep, or stay as shallow, as you like. The fringing reefs are very close to the shore and at low tide the corals are just centimetres beneath the surface. There's lots of marine life to be seen at Low Isles, including turtles, butterflyfish, nudibranchs, reef sharks, clams and hard and soft corals. All equipment is included in the ticket price, as is a guided snorkel tour with a marine biologist. For added peace of mind, qualified lifeguards are on hand throughout the day, supervising all swimming and snorkelling.
Customer Tour Reviews & Feedback
Customer reviews are written by our customers using our 1 x FREE Digital Underwater Camer Hire Service.
Sorry, we couldn't find any posts. Please try a different search.
Cairns Dive Adventures Trip Reviews
Wavedancer is a comfortable sail boat which easily accommodates her guests (capacity 156), providing ample space to relax and unwind. The crew is friendly and professional, providing advice and assistance throughout the day. Low Isles is a good destination for those wanting to relax on the beach and enjoy the sunshine, with snorkelling on the...
All prices in Australian Dollars.
We accept VISA & MC with no booking fees.
Choose your options on the booking form.
Press the red book now button.
Please Note: As required by the Queensland Government a valid COVID-19 vaccination certificate is required to travel on all tour boats. All passengers will be required to check in with the Queensland Government check-in app. Everyone 16 years or older must be double vaccinated to travel. There are no refunds if you turn up on the day unvaccinated.
Remember to try any form of scuba diving everyone needs to be medically fit with no asthma and not be taking any prescription medication. PADI recommends allowing up to 24 hours after diving before flying in an airplane.
Inclusions: Morning & afternoon tea, tropical buffet lunch including seafood, guided snorkel tour, snorkel equipment (mask, fins and snorkel), qualified lifeguard supervision, guided beach walk and a reef interpretation presentation.?
Additional Extras: Return coach transfers from Cairns & Northern Beaches $28 Adult | $14 Child – Return coach transfers from Port Douglas $12 Adult | $6 Child
FREE UNDERWATER CAMERA HIRE*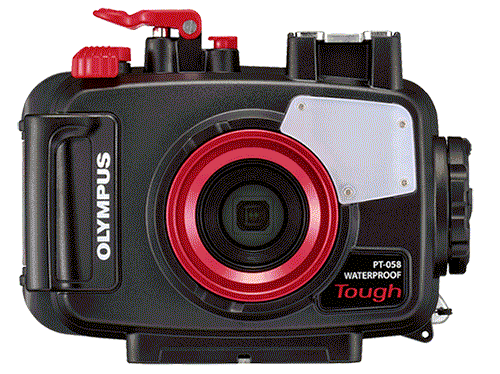 Spend over $550.00 AUD on your Great Barrier Reef tour with us and receive the latest Digital Underwater Camera Hire. Take amazing High-Resolution images and 1080 HD Video.
Not available for any tours to the Islands as fine white sand damages the seals on the cameras and makes them leak!
You need to come into our shop located on the Cairns Esplanade the day before departure to pick up the camera before 5:30 pm. You also need to supply your own SD Camera Card and drop the camera off back at our shop before 5:30pm.